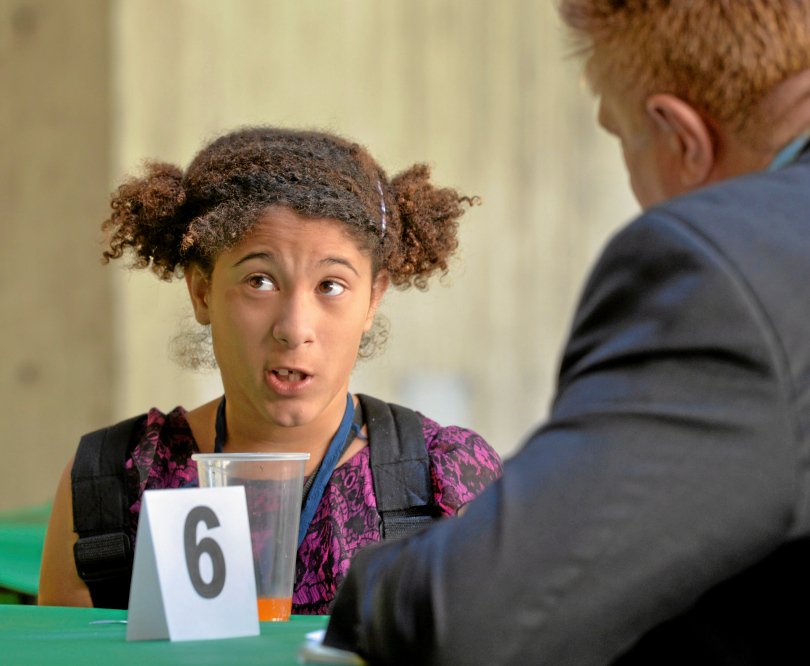 Long Beach business helps students meet city leaders, earn internships – Press Telegram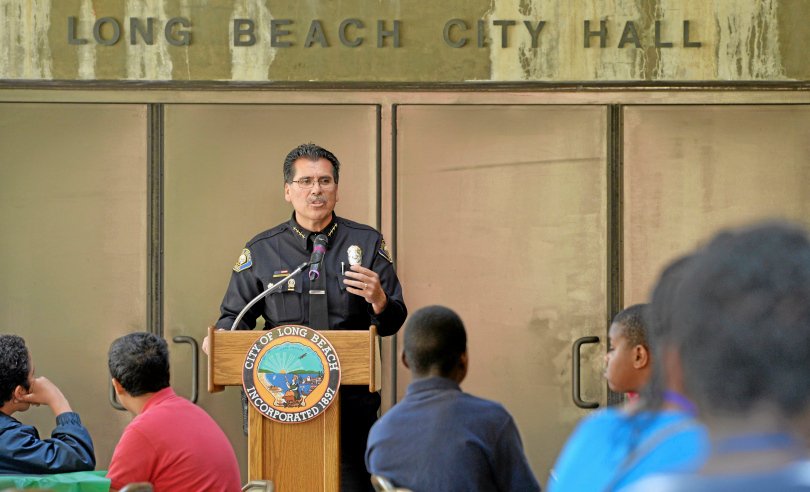 LONG BEACH >> Unique Marinero has never been employed before, let alone taken part in a job interview. But the 13-year-old's fate changed Wednesday when she became one of six Washington Middle School students to win an internship at CDR Financial Services, which provides business consulting and more.
For five years, CDR Financial has conducted employment outreach to underprivileged youth, exposing them to professionals who share their backgrounds, allowing students to take part in mock interviews and giving internships to those who show promise.
Long Beach Mayor Robert Garcia, Long Beach Police Chief Robert Luna and Long Beach Unified Vice President Felton Williams were among the speakers a group of Washington Middle School students heard from Wednesday during a field trip to City Hall planned by CDR Financial and the Education Equals Opportunity Too nonprofit for socially and academically at-risk youth.
For Unique, the City Hall outing proved to be an eye-opener.
"I learned that I can make a difference, that they were in my shoes once," she said of the speakers who presented. "It made me think I can be where they are some day."
Luna, for example, shared his early aspirations of being a police officer. He also encouraged the Washington Middle students, largely black and Latino, not to form preconceived notions about law enforcement.
"A lot of you get taught to fear the police," Luna said. "I don't want you to fear the police. For me, I dreamt of being a police officer since I was 5 years old."
He asked the students to give the police a chance and said that others in law enforcement feel likewise. Luna's message resonated with eighth-grader Alan Llamas, who hopes to be a police officer one day.
"People in my neighborhood think police are bad," Alan, 13, said. As a result, they discourage him from pursuing the profession.
"They think I can't make it," he said. "That just motivates me to prove them wrong."
Alan and Unique, who wants to join the Air Force, were not only inspired to pursue their career interests but also to beef up their skills as interviewees. Unique won over her interviewer by highlighting her communication skills and willingness to learn. The next time she's interviewed, Unique said she'll prepare more by studying her prospective employer. This prep work would allow her to explain in detail the strengths she'd bring to that particular business, she said.
Mayor Garcia connected to students by disclosing that he grew up not speaking English. Williams, of the school board, told the students not to take their educations for granted. He pointed out how historically in the U.S., students had to fight to be educated and how currently students in some countries do not receive schooling paid for by taxpayers.
"It's important for you to understand that," he said.
Julie Larkins who founded both CDR Financial and E=O2 with her husband, Walter, said that the event made a remarkable impact on students.
"The students responded at different levels, like when the mayor spoke about not being able to speak English," she said. "For them to see [successful] Latina women or African-American men, for them to see themselves makes a huge difference."