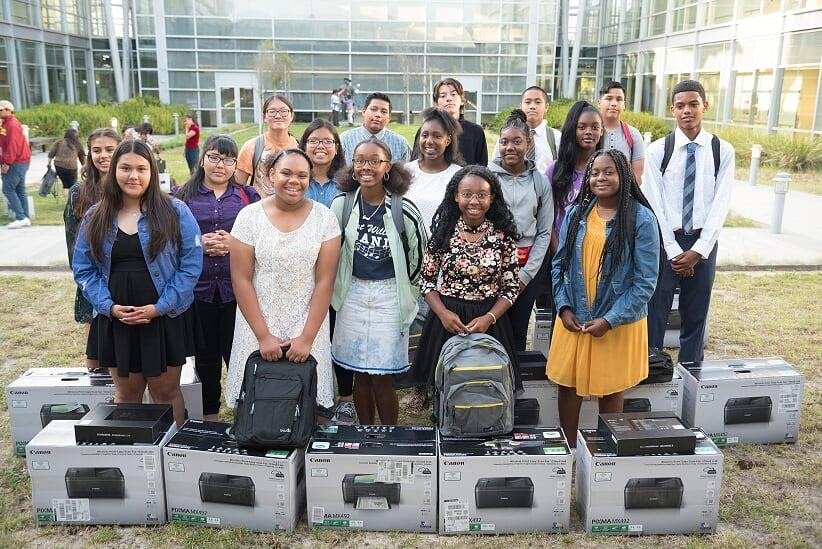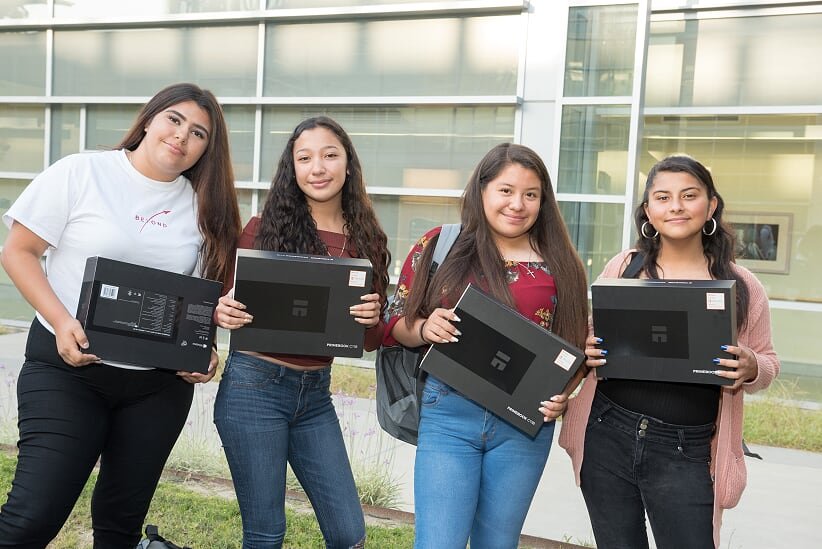 Our Vision
Our organization will be a catalyst for middle school students to make a lifelong connection with education as the path towards equal opportunity and to achieving and sustaining their "American Dream."
The Education Equal Opportunity Too Foundation (E=O2™), headquartered in Long Beach, California, has developed a unique and effective approach with the vision of challenging and motivating young people to make a lifelong connection between education and opportunity as a means to achieving and sustaining their "American Dream." The foundation takes a business approach to an "at risk" intervention, offering academically and socially "at risk" 8th grade students an incentive to enhance their future studies: a laptop, printer, flash drive, and backpack is earned by the student if they have fewer referrals to the principal's office and are promoted to a minimum 3.5 GPA by their graduation. In addition, they will develop essential communication skills and establish networking relationships that will benefit them over a lifetime. Why a laptop? Computers and access to the Internet are the tools of the 21st century, providing students with access to a world of information; and Information is power. The E=O2™ program is a plug-in to an existing Male and Female Academy that is established as a club at the Middle School.
Our Mission
To positively and measurably impact, motivate, and influence the choices of socially and academically "at risk" middle school youth, establishing within them a connection that "education equals opportunity too®." As an incentive to kick-start their engagement with mentors, role models, businesses, life skills training, and other transformative experiences, we offer a laptop, flash drive, printer, and backpack. In order to earn the incentive, the E=O2™ program also requires parent or guardian/teacher engagement in at least two school events and student participation of at least one hour per week during the academic year.In collaboration with middle school principals, counselors, coordinators, and teachers within the Long Beach Unified School District, the Foundation will establish E=O2™ programs that are plugged into existing Male and Female Academy Clubs. Students will be selected by the school to participate in the E=O2™ program. The first year goal is four middle schools or 240 students (30 Males and 30 Females in Academy Programs per Middle School).Create a variety of experiences offered through private and public/non-profit partnerships established by the Foundation that can lead to defining moments for students participating in the E=O2™ program including:
Field trips to businesses where students will complete mock job applications, interviews, and receive an overview of the organizational structure of a business including functional areas, related jobs, and responsibilities.
Role models who will speak about the journey they took to attain their current position and the role education played in their achieving it.
Mentoring, financial literacy, and The Personality Matrix®- a communication tool that teaches students how to manage their predictable behavior to achieve a more positive and satisfying outcome.